Finished Longies..
With all my whining, I really have had time to knit. I finished these today...
Simple ribbed waistband, the next pair will be drawstring.
Convertible leg for growing room...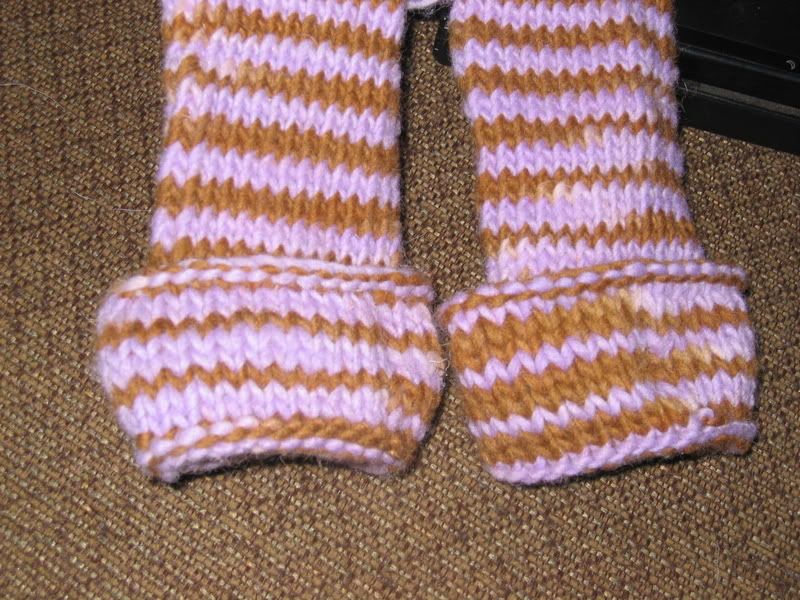 And like magic...
I reinforced the crotch since the last pair had gaping holes at the edge of the kitchener. It's a bit sloppy but improving. I'm getting there.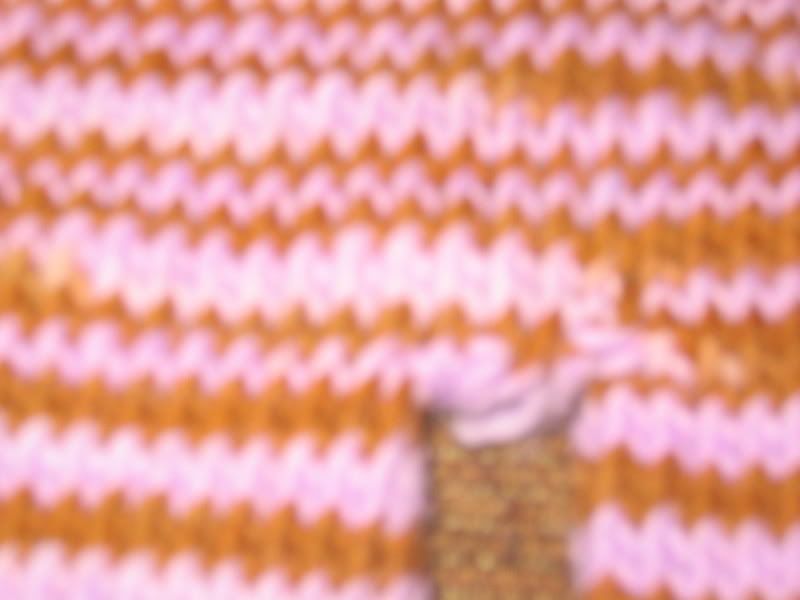 These are on the needles. Lorna's Laces in Crazy Stripe in a Mock Cable sock pattern I found on the Tofutsies website. I'm about to cast on for my Harry Potter Swap socks.