Yarnage
I think it's time for more pictures of baby Evie and yarn. Two of the cutest fluffiest things in Arkansas and I have pictures of them..
Here, in the hat I made from this pattern, is Evie. She's also modeling a shirt from the Children's Place. The yarn used was my nemesis, Manos Cotton Stria.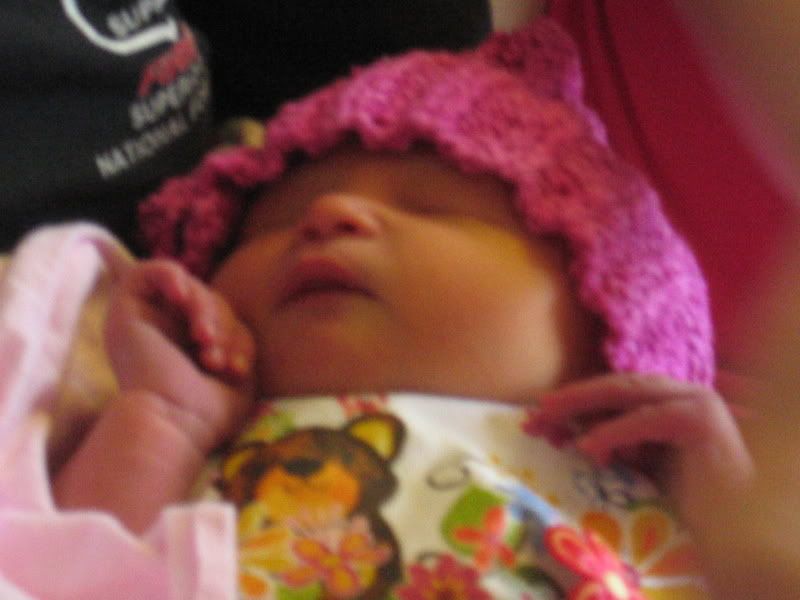 The state of the socks. Ignore the pizza boxes and bits of lawschoolyery. Cross your fingers that I don't run out of yarn.
The newest project, longies in
Llamajama
chunky merino. I had to do my first knitting calculations. This is knitting up so much better than I expected. It's my first single ply yarn and I initially hated it but it's turning out gorgeous and very tight. Perfect for cloth diapering. I'm glad I got over my prejudice. It's much like Malabrigo and Manos is described and I'd hate to miss out on more yarn. We can't have that!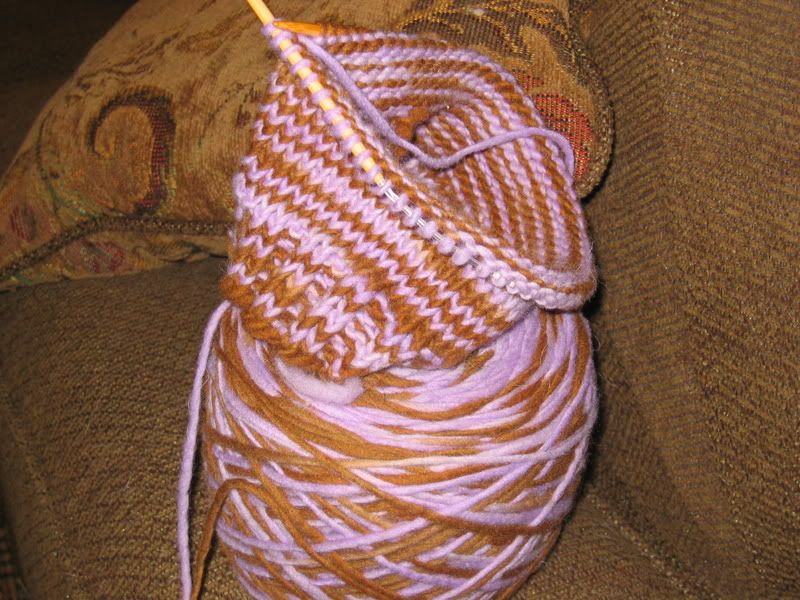 Latest yarnage: Sting colorway in this etsy seller's
shop
. Just the end of the skein poking out in the cedar chest, waiting, expectant. Gorgeous. I have no words. This will be socks for the
Hogwart's Sock Swap
.
I just noticed that this is sock yarn. It's my last month from the
Irish Baby Knits
Yarn of the Month Club. My subscription ran out, but this is a HUGE skein.
My teeny haul from
Hand Held
in Fayetteville. The Silky Wool is hand wound because the shop keeper had a fight with their yarn ball winder and lost. I couldn't complain at $4 a pop. I need my own winder. Check out the Koigu! ooooh ahh!
I cast on with the Silky Wool and about screamed. I cannot for the life of me figure out Branching Out. I worked the first row and did not have three stitches to knit at the end. Only two. So I ripped, started over. Same thing. Repeat FOUR times. I calmly gave up and will reattempt when I figure out what my problem is.
In other news, I have some Yarn Love from the Loopy Ewe on the way, in two different colorways. It remains to be seen what I'll ship out to my Secret Pal and what I'll stash for myself. Let's be honest. It's all mine.