SP10 Package!
I arrived home to this: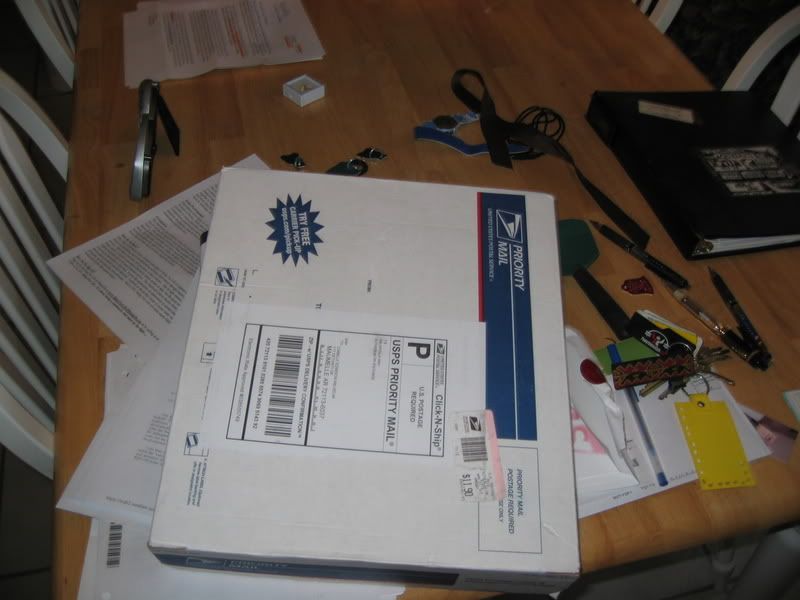 And opened it to find this:
Yes, the package contained all kinds of knitting stuff. Ignore the cluttered kitchen table.
There's a book, a pencil case which makes a great tool holder, stitch holders, a yarn cutter, tape measures, counters, a fuzzy little bundle of Bernat sock yarn...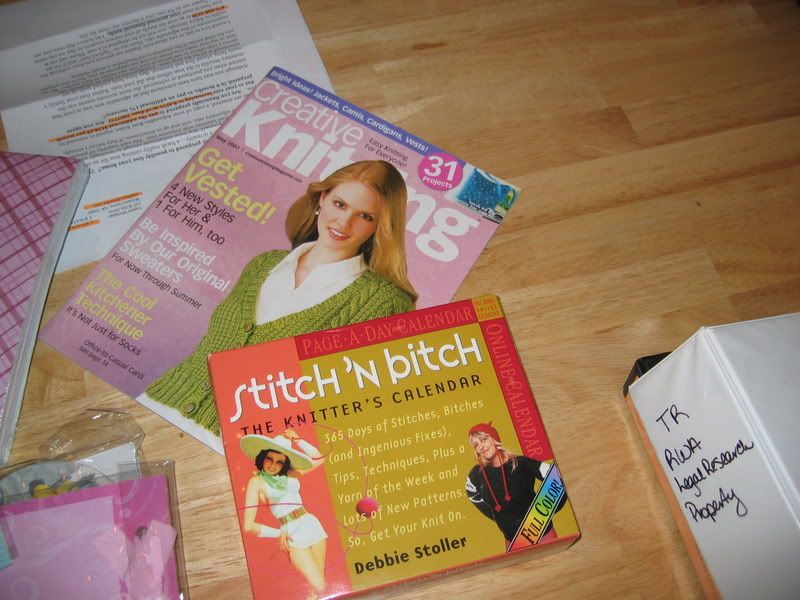 The Stitch 'N Bitch calendar, a copy of Creative Knitting... I'm so excited, I'm putting together a knitting notebook with various patterns, how-tos and notes. I just have to find one of those photo albums with the sticky pages where you peel back the top. Do they still make those? I guess I could paper clip it all into a regular notebook. I can't wait to go through the four months of pages to pick out patterns, yarns and knitting tips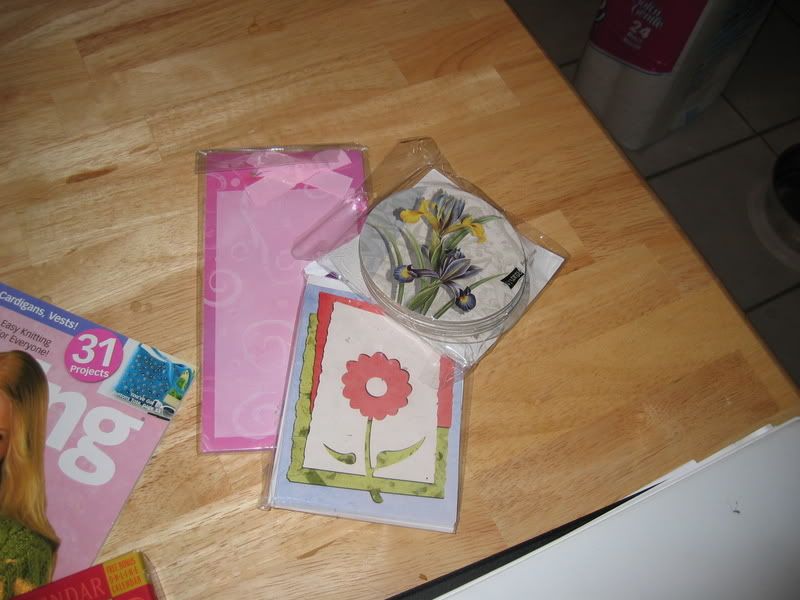 A magnetic notepad (very handy!), coasters, and notecards..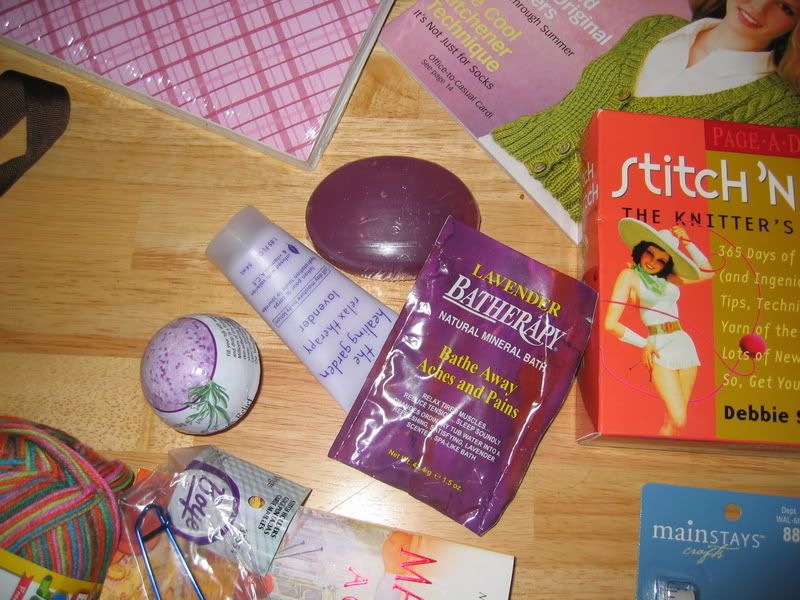 Lavender bath goodies (my favorite!), a bar of Bath and Body Works Raspberry soap (another favorite)..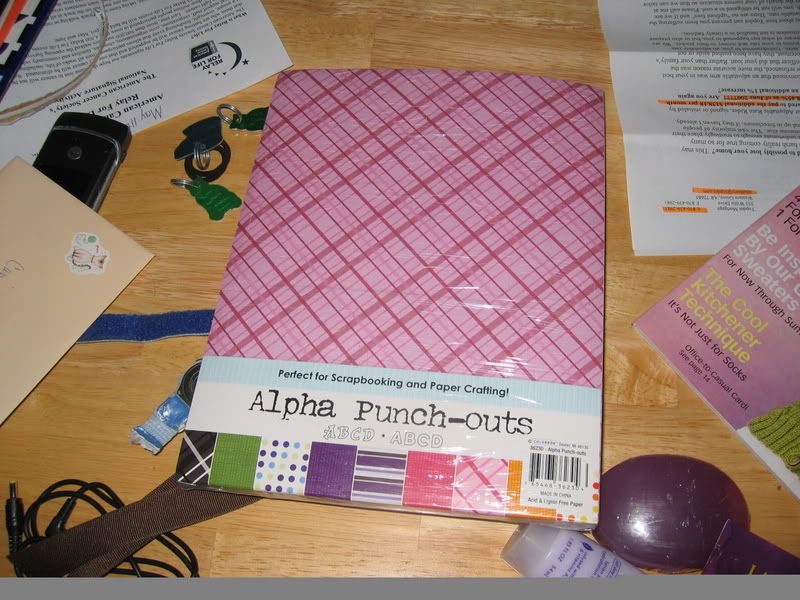 And....scrapbooking letters! This is so odd because I was just thinking yesterday that none of my pages had titles to them. I think will fix it. Wow!
SP10 whoever you are, I love you! This was just what I needed....
....because, after I opened it, I realized that I had missed too many classes in one of my classes. I had to withdraw and pick up an hour of independent study so I can graduate and take the bar on time. Self-induced stress: my personal favorite. I'm really good at it. It's my specialty.